I am a Fertility Awareness Educator (FAE) and Holistic Reproductive Health Practitioner (HRHP) trained by the Justisse College International. I teach Fertility Awareness and menstrual cycle charting (the Justisse Method) and provide counseling on issues related to reproductive health, fertility and birth control. All services are available online via Zoom.
Fertility awareness can be used to prevent pregnancy, to increase the chances of conception and to monitor reproductive health. It's based on observing and charting bodily signs: cervical fluid, basal body temperature, and the optional sign of cervix changes. The Justisse Method  is a standardized system for learning fertility awareness in a way that allows you to manage your reproductive health and birth control needs.
Fertility Awareness can be a very effective (up to or over 99% with perfect-use depending on the method), side-effect free, low cost method of birth control but it does need to be learned thoroughly and practiced consistently. Working with a qualified instructor can help you get the most out of fertility awareness and achieve you goals whether you are avoiding pregnancy, planning pregnancy, monitoring your return to fertility after childbirth or coming off hormonal contraceptives or struggling with issues such as irregular cycles, painful periods, PMS, PCOS, endometriosis, infertility or symptoms related to menopause.

My services:
 LEARN FERTILITY AWARENESS (JUSTISSE METHOD) 500€
During this six month long course we meet one-on-one for one introductory session (2h) and six follow-up session (1h). The introductory session  introduces you to female and male reproductive anatomy and physiology, the female reproductive cycle and basics of menstual cycle charting. The Justisse method can be tailored to your needs whether you wish to avoid a pregnancy, achieve pregnancy or monitor your reproductive and overall health. Follow-up sessions include discussion of the observations of your menstrual cycle events, your questions and concerns about the method and how you plan to use it, instruction on the correct use of the observational techniques and interpretation of your chart and your individual sexual and reproductive health management. Follow-up sessions include counselling and suggestions for preventive care, symptoms relief and optimum health.
CONSULTATIONS 70€/1h
You can book a consultation with me even if you are not charting your cycle but want to discuss eg. ways to prepare for pregnancy or are interested in a holistic approach to reproductive health issues. You can also book an appointment if you are already using some method of cycle charting be it Fertility Awareness, a computer or an app and want to discuss your method with someone knowledgeable in how your charts reflect you health. Note: I can  instruct you in the actual use of only methods I'm trained in.
FREE 15-MINUTE CONSULTATION
Learn more about what it looks like to work with me and ask any questions you may have. This consultation can only be booked one time per person and is held on Zoom.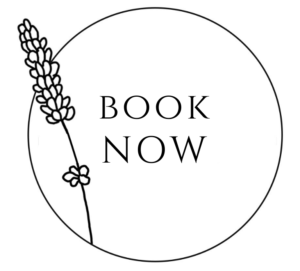 GROUP INTRODUCTORY PRESENTATION TO FERTILITY AWARENESS 
A group presentation introduces you to female and male reproductive anatomy and physiology, the female reproductive cycle and basics of menstrual cycle charting as well as to different Fertility Awareness methods and their use in both avoiding and achieving pregnancy and their role in reproductive health management. Please contact me at sinunkiertosi@gmail.com if you're interested in organizing a group introductory session in English. The price of the group presentation is 30€/person or 25€/person if organised through Zoom.
All prices include VAT 24%
 Please contact me if you are interested in organizing lectures or workshops on themes related to fertility awareness, body literacy, fertility, infertility, conscious conception and reproductive health.